All About Vee
I grew up in Nakhon Sawan (means "City of Heaven" in sanskrit), Thailand, which is located about 250 km north of Bangkok, and is where the Chao Phraya River starts at the point where the Ping and Nan rivers join. Nakhon Sawan is a very old city, originally based on river trade, whereby many of the people there are descended from traders and adventurers, so that's probably why my DNA has driven me to travel and now drive a taxi all over Thailand.
When I was 19, I got my passport and set my eyes on America as a college student, heading to the Washington, D.C., region where I attended the Capitol Institute of Technology and got my Bachelor of Science Degree. However, I had the most fun working in restaurants and doing odd jobs.
Altogether, I lived in Maryland for 7 years before I had to come back to Thailand.
Once back, I got antsy working indoors at technical jobs. I like to meet people, especially foreigners, and I love to drive around and explore, so one day I decided to buy a taxi, one with the trendy "Unseen Thailand" slogan displayed prominently, and seek out business with foreigners.
Here I am in Maryland getting my degree:

Here is my family on a trip to Kanchanaburi near Bridge Over The River Kwai: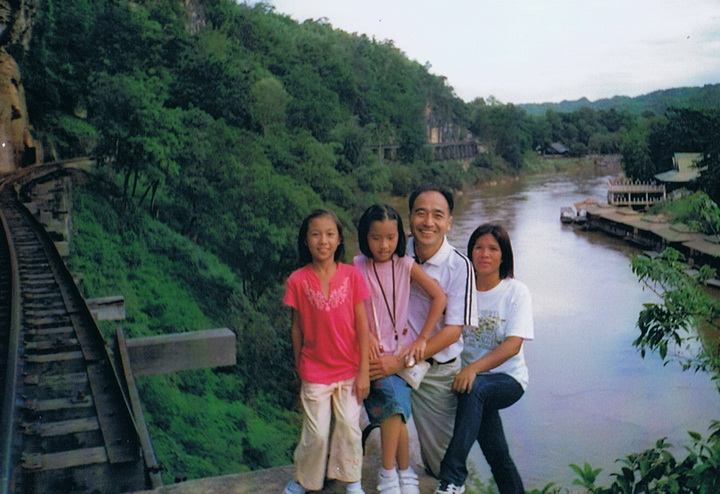 How I changed in America ... Here's my passport leaving as a proper student: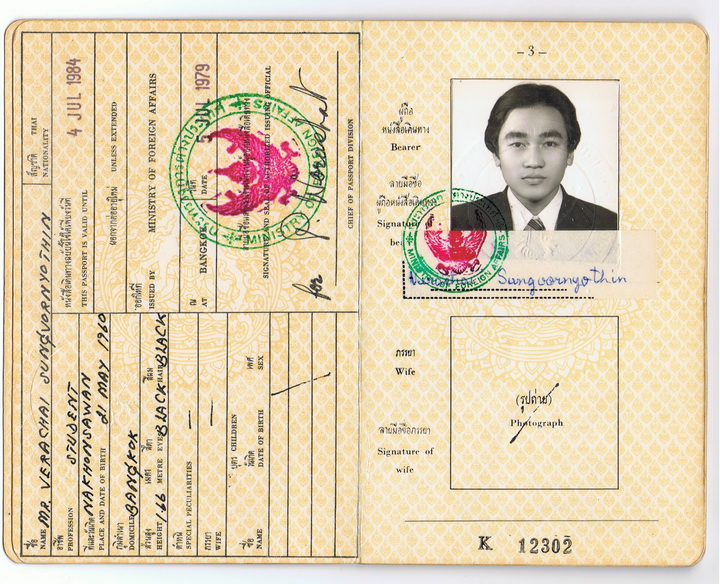 ... and renewing my passport after 5 years with an American smile: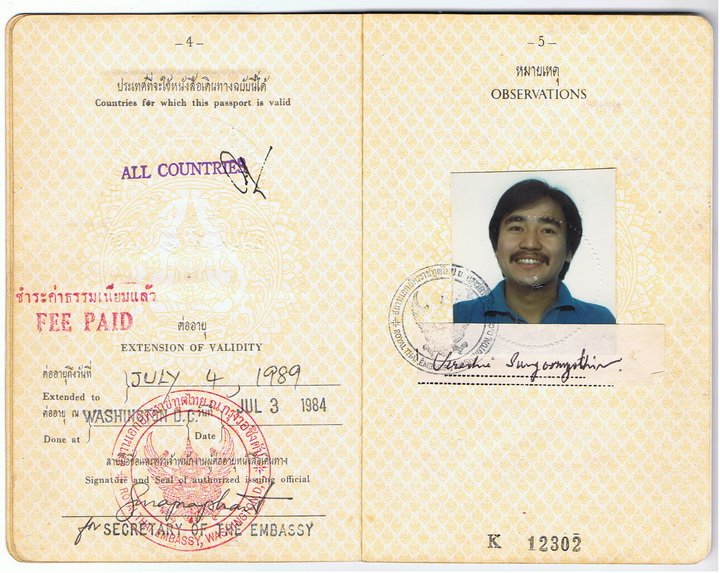 My Maryland driver's license: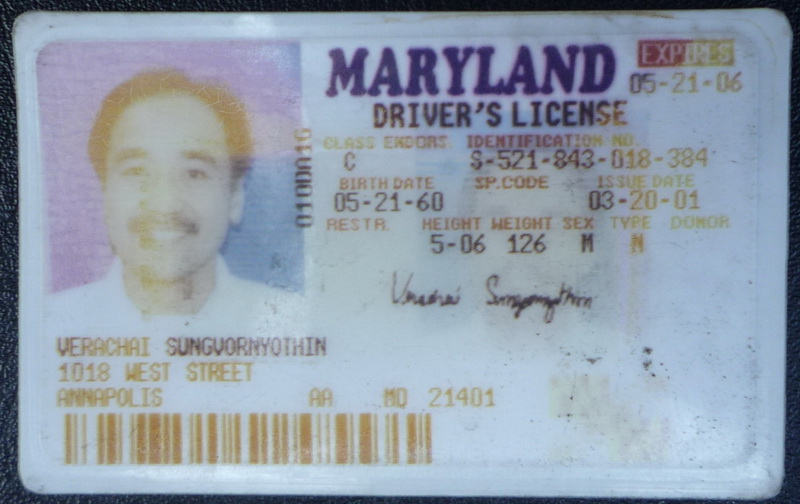 Besides a car, I can also fly. Here's myself, my wife, and a good friend, with my taxi alongside a rented airplane: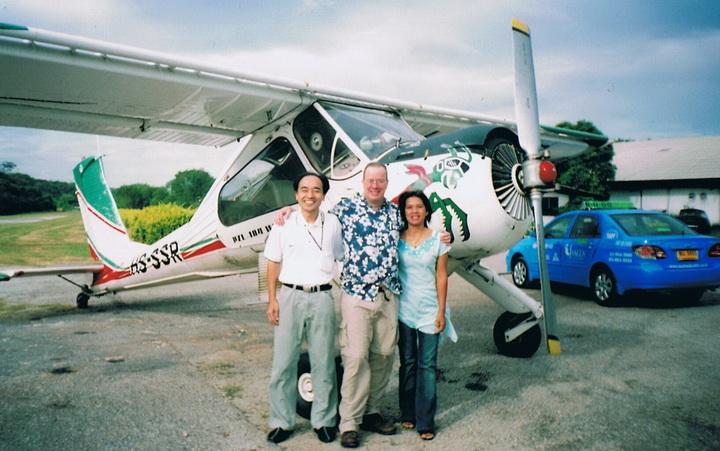 Copyright by Thai-English-Taxi.com , 2010, All Rights Reserved.

(The domain name without the hyphens also comes here -- both domains.)